Whether you love or hate the Royal family, you surely must have had at least a glimpse at the pictures from Saturday's wedding. Oh how the other half live!!
The event was beautiful, but then you'd expect nothing less for a Royal wedding. Meghan's dress was simple yet stunning, I thought it was very classy and tasteful.  There were not loads of accessories to distract away from the simplicity of the gown. Just some very sparkly stud earrings and her convertible tiara. The tiara was Meghan's something borrowed, as it originally belonged to Queen Mary. Made in 1932 the centre stone in the tiara is actually a brooch that can be swapped out. Meghan wore a brooch dating back to 1893 as the centre piece.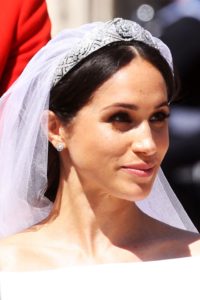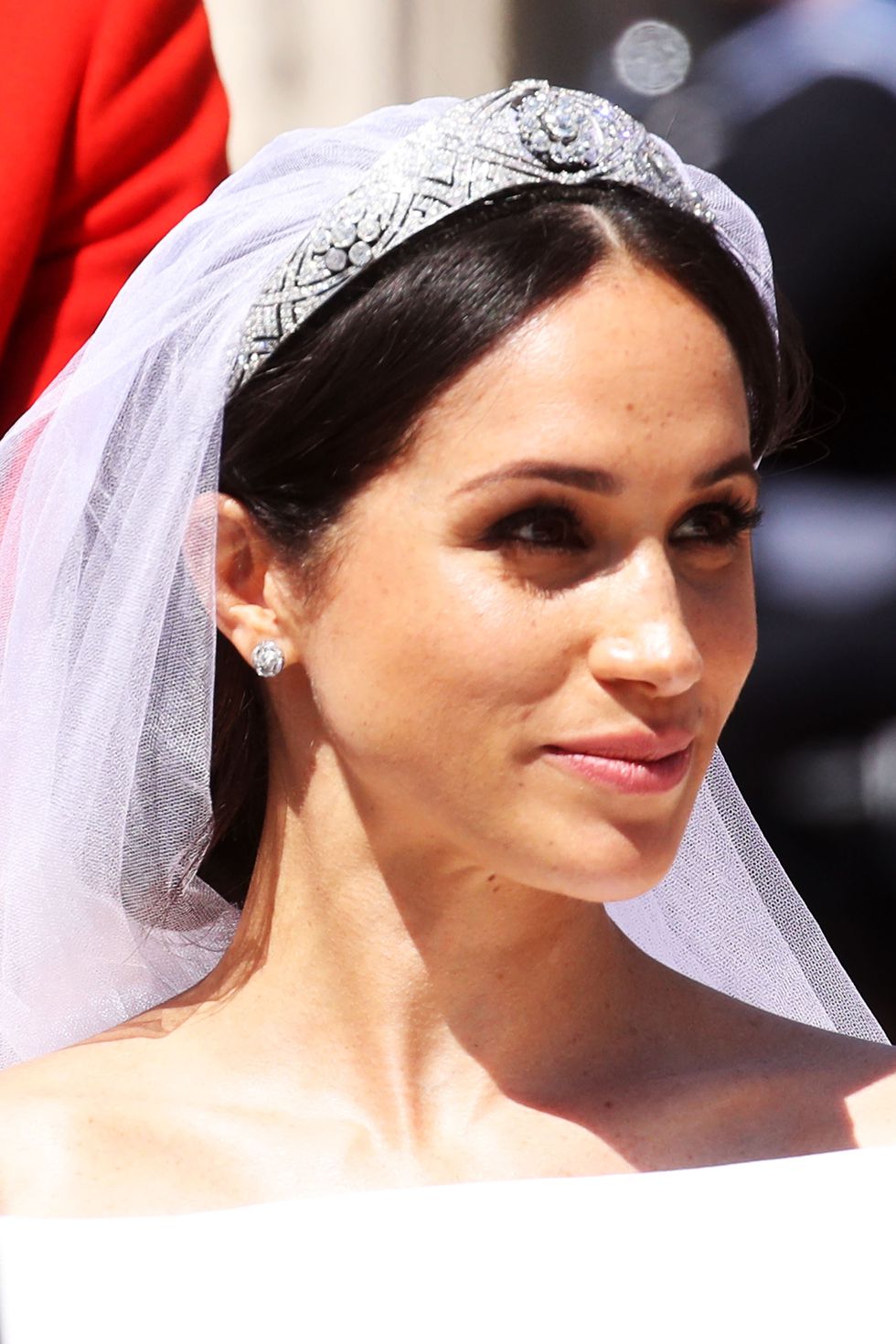 That is  some serious vintage sparkle! I love that this idea that a brooch can be worn in other ways other than on a jacket, especially for weddings. I know some people have collected brooches to make wedding bouquets – such a creative idea. If you are looking for some brooches for your big day view our range here https://magpiesnest.co.uk/product-category/brooches/ 
It wasn't just the sparkle that caught my eye her bouquet had forget me not flowers in, which was a tribute to the late Princess Diana. Weddings are such emotional days for many reasons, but when a loved one isn't able to be at your day its hard to know what to do to remember and have their memory entwined into the day with out it becoming sad. I had the little forget me not heart bracelets on my wedding day – they doubled up as my something blue and I had little silver lockets with pictures inside placed into my bouquet. https://magpiesnest.co.uk/product-category/jewellery/by-brand/shrieking-violet/ My friend had a beautiful picture, flowers and candles on a table,whilst someone else I know had her dads photo inside a locket added to her shoes so he could still walk her down the isle.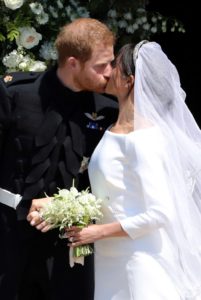 At the wedding reception Meghan had some more sparkle, other than her wedding ring. She was wearing a superb emerald cut aquamarine ring that had belonged to Princess Diana. This was a gift from Harry and was also her something blue. How lovely.
I absolutely loved watching bits of the wedding and finding out about all the sparkle, I was really touched when I found out about the gestures and thoughts behind some of the sparkles. I of course LOVED the sparkles, and I think I need a convertible tiara. I could wear it at work, no? Part of the uniform…. Anyway hope you have enjoyed reading about the meaning and history behind some of the Royal wedding jewels.  If your getting married make sure you check out our wedding range, we have sold out of our vintage diamond ranges, but don't let that put you off having a look 🙂