I have been watching on catch up the ITV program "How to Spend it well at Christmas" and I know a few of our customers have as well as they have called in today to ask me about our candles! (If you haven't watched the show its basically a television series presented by Phillip Schofield offering the essential guide on what gifts and gadgets to buy this Christmas and how to get the most from your money when it comes to toys and tinsel, gifts and gadgets, and food and festivities. You can catch up with it here..http://Entertaining series presented by Phillip Schofield offering the essential guide on what gifts and gadgets to buy this Christmas and how to get the most from your money when it comes to toys and tinsel, gifts and gadgets, and food and festivities. ) For those that have.. no, we don't stock Yankee Candles so don't panic!:)  We do however stock one of the candles that scored very high in the programs testing. Stoneglow produce John Lewis own brand candles, so if you don't fancy a trip to a big store this Christmas you can get a good quality candle from Stoneglow. http://www.stoneglowcandles.co.uk/candle-manufacturers.html
I should add that the Stoneglow candles we stock are super pretty and would make really nice Christmas gifts. Some of which are very  very, very similar to John Lewis own brand Gel candles…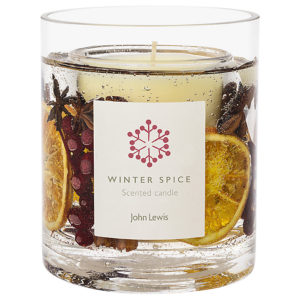 Can't tell the difference.. well neither can we! Shop our Stoneglow range here: https://magpiesnest.co.uk/?s=stoneglow&post_type=product
We have a fun Christmas candle, that has the words "All I want for Christmas is Prosecco" on the front. This fun candle smells super Christmassy with Cinnamon & Orange aromas, and comes in a modern gift box, priced at £18, sure its not the cheapest candle we sell but it is the funniest.
Anyway staying with the theme of spending your money well this Christmas, we do offer a good range of Christmas gifts that are good quality at good prices. I don't believe and never will knowingly stock shoddy cheap items. We carefully select our suppliers, to ensure that the products they make are quality. We have the best of British high street brands in our store, like Brakeburn, Cath Kidston, Radley, Fiorelli, Wax Lyrical, Julie Dodsworth, Fulton,Jellycat, Carrie Elspeth..the list is endless. So if you want quality & choice without having to go into Manchester or beyond try shopping with us first! Our Stalybridge shop has a full floor of gift ideas, with our first floor providing a great selection of handbags, purses and men's gifting including wallets. We are open Monday – Saturday 9.15 till 6pm & 10 till 4pm Sundays. Our Ashton Store (Located in the Arcades Shopping Centre, next door to New Look) has a lovely selection of handbags, purses and wallets. That store opens Mon – Sat 9 -5.30pm & Sundays 10am till 4pm.