The futures bright and Sparkly in Stalybridge!
Just over two years ago I opened a small shop in Stalybridge with a clear vision of what I wanted the shop to look like and where I wanted it to go. People thought I was crazy investing in the "Ghost Town" why not go to Uppermill, was a phrase that became quite familiar to me! However I disagreed with everyone completely.
When I looked at Armentieres Square in Stalybridge, I saw nothing but potential for a beautiful canal side shop offering customers a memorable shopping experience and quality ladies accessories. I was prepared for the long hours, sleepless nights, and the general hard work that comes as part and parcel of running your own business; what I wasn't prepared for was how much I love it. I mean really love it.
I have enjoyed previous jobs, but nothing quite compares to working in the Nest, everything from the products, to helping and serving you is a joy to do… even paying the bills and doing boring things like cleaning the windows! I hope that my passion for all things Nest shows and that you all can see that when you visit.
When I pause and look at the journey this little business has come on in the last 2 years, I do get a bit emotional. A year to the date we first opened we moved into larger premises on the square, enabling me to expand our product offering and give you a better choice.
I was amazed and really happy when we were named as the Pride of Tameside Start Up Business of the Year, and when we were invited to go to Downing Street as part of the Small Business Saturday Campaign last year.
These were amazing experiences, which I feel very fortunate to have been involved with.In the last 2 years we have with your help and support managed to raise over 2k for Leukaemia & Lymphoma Research, plus a good amount for a few other local charities.
As we move into our 3rd year of business in Stalybridge I am looking towards the future, and checking to see if we are on track and where we are going. I am really excited to share that we have taken on two apprentices, who I am confident will learn and develop into great magpies 🙂
I am honoured to have been asked to be the lead judge for this years Pride of Tameside Business Awards for the "The Richard Nash, Start-Up Business of the Year" award, I am excited to see other new businesses journeys and plans. There are a few more exciting projects lined up for us this year, but you will have to wait and see what they are!
I just want to finish this week really by thanking you all for your amazing support of our shop, because ultimately without you we simply wouldn't be here. Have a wonderful weekend, and I hope we will see you in the nest soon.
Thank you all Liz xxxx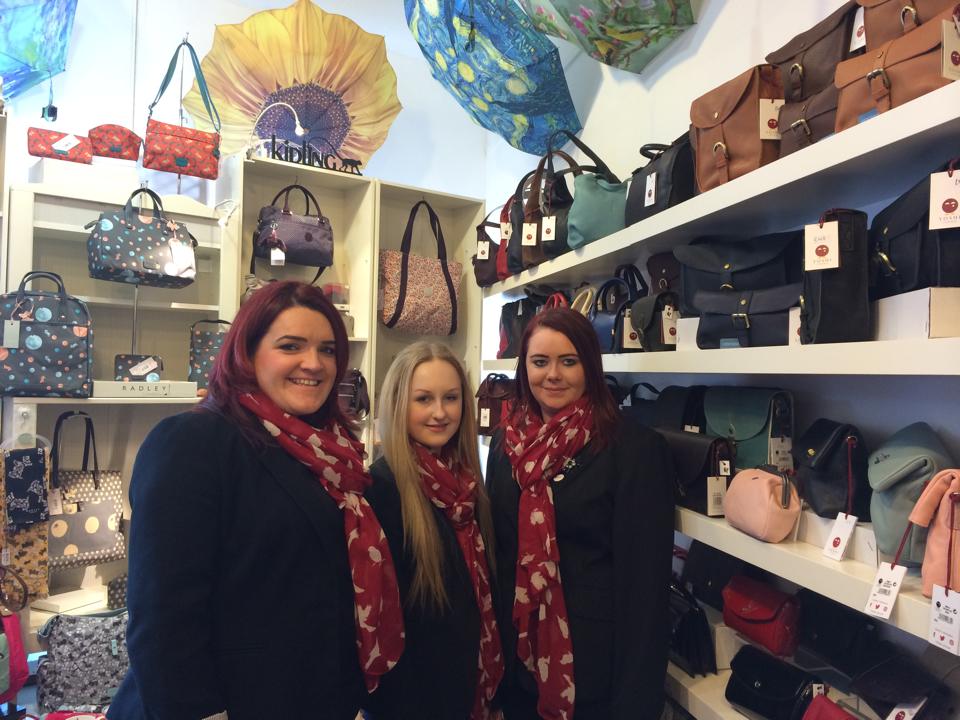 New Magpies: Courtney & Kylie (with Gemma) join the team at the Nest!